Live Concert Series with Umberto Tozzi
March 30, 2023
* * *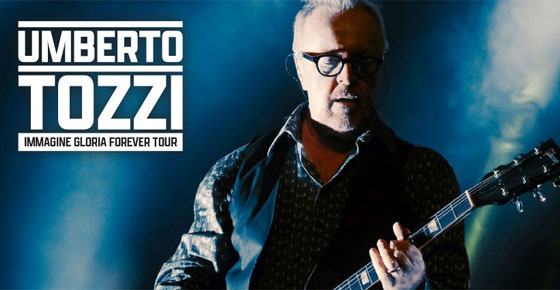 Experience a night out in Niagara like never before. Join us in the Fallsview Casino for an evening of Italian Pop and Rock performed by world famous singer and composer, Umberto Tozzi.
Best known for his classic love song "Ti Amo", he has sold over 70 million records in his career, which include other big international hits like "Stella Stai", "Gloria", and "Tu". Fans can relish in their favourite songs and enjoy them live in the Avalon Ballroom, where you are never more than 100 feet from the stage.
Make your night truly memorable by booking a hotel package and, in addition to two tickets to the concert, also receive $30 for Fallsview Dining at the Keg Steakhouse + Bar and $20 for TGI Fridays Restaurant & Sports Bar. Your stay also includes a free made-to-order hot breakfast, two free alcoholic drinks per suite and unlimited evening snacks.
Our Fallsview hotel is conveniently located beside the Fallsview Casino, the largest and most elegant gaming resort facility in Canada. Not only is the concert just steps from your suite, but so is the world-class casino with over 3,000 slot machines and 130 gaming tables. Experience the kind of evening you won't want to end—and there's no reason that it has to. Stop by the Splash Bar to toast to the perfect evening or visit the Infinity Bar & Lounge to celebrate a big win.
Purchase individual tickets here: https://www.ticketmaster.ca/umberto-tozzi-niagara-falls-ontario-04-22-2023/event/10005E4AF11B301D