Embassy Suites Niagara Falls Now Offering eGift Cards
March 28, 2022
* * *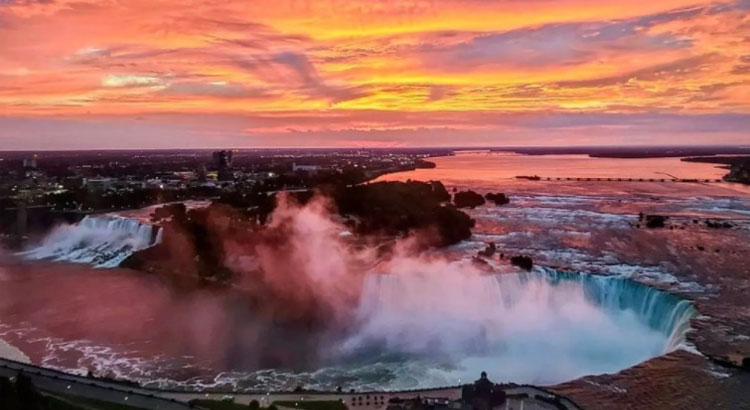 Looking for a new way to gift? Embassy Suites by Hilton Niagara Falls Fallsview Hotel eGift Cards give you the chance to gift someone the experience of a lifetime and an opportunity to make lasting memories. If you ever wished you could give someone the world, settle for the next best thing and gift them the chance to explore Niagara Falls and its natural wonder.
Life is fast paced. These days people are always on the go. Embassy Suites Niagara Falls eGift Cards are easy to purchase which makes them the perfect hassle-free gift. Our eGift Cards are also perfect for last-minute occasions. As soon as you complete your purchase on our site, your gift will instantly be emailed to the receiver. Or if you are planning ahead, you may select a special date for the email to be delivered along with your special message.
If you can relate to having a constant busy schedule, maybe you need to take a break from routine and invest in your self-care. Purchase yourself a gift card to use in the future. There is no rush in planning your stay, as our eGift Cards do not expire. Purchase one today as a reminder to make time for yourself. Save it for a rainy day or a particularly busy week when you just need a simple break. A luxurious hotel room and an amazing view of Niagara Falls are the perfect reset for when life gets hectic.
Give the gift of adventure with an eGift Card for the Embassy Suites Fallsview. With no purchase fees and no expiry, gift someone (or yourself) a getaway full of tranquility and rejuvenation with spectacular views that greet you every morning from your two-room suite window. To purchase an eGift Card, visit the link here.