New Year's Eve Niagara Style 2021/2022
November 23, 2021
* * *
The Embassy Suites Fallsview — known as the "Closest Hotel to Niagara Falls" and one of downtown Niagara's most luxurious Fallsview hotels—hosts one of the city's biggest New Year's Eve parties every year for adults 19 and above. Expect live music, plenty of dancing, drinks, and fun. Package includes:
Luxury, two room suite accommodations
$30 Voucher for Fallsview Dining at the Keg Steakhouse + Bar
2 Tickets to New Year's Eve Dance Party
Six Complimentary drink tickets
New Year's Eve Party Favours
Champagne toast at midnight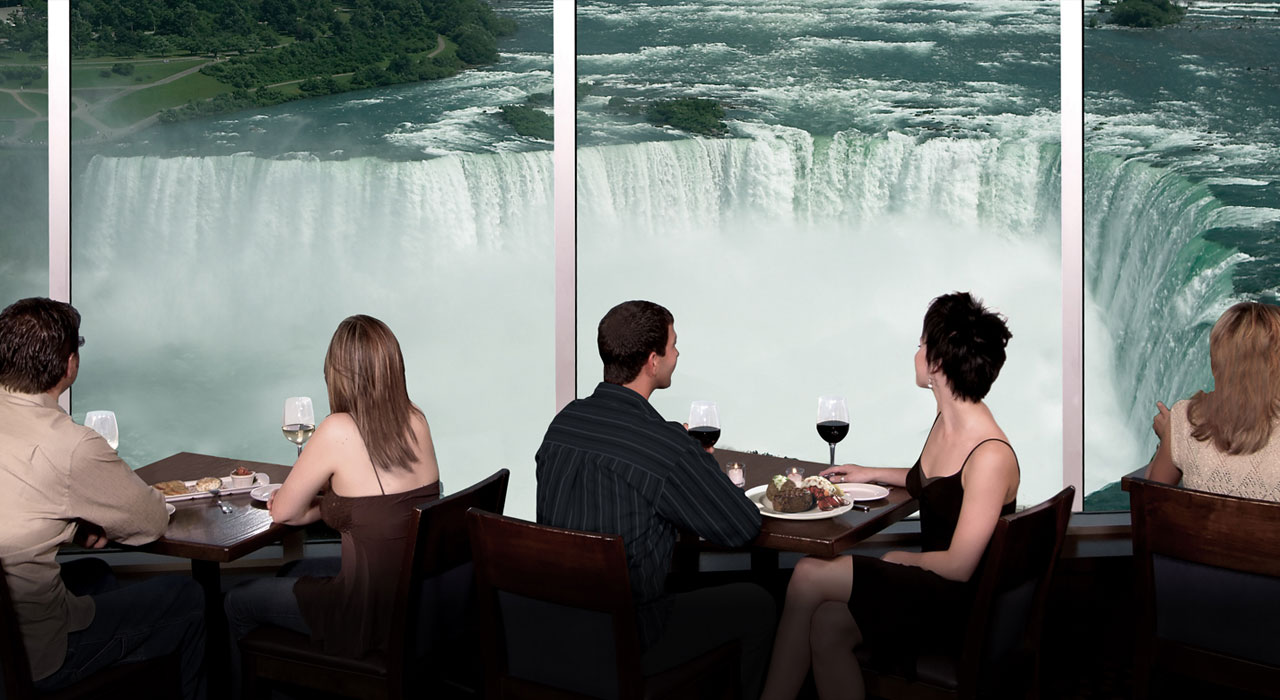 Fallsview Dining at the Keg Steakhouse & Bar overlooking Niagara Falls
Encounter an experience like no other at this luxurious hotel in Niagara Falls. Located in the heart of the Fallsview District and overlooking the magnificent American and Canadian Horseshoe Falls, the Embassy Suites Fallsview is Niagara's only all-suite 4-Diamond hotel and features a three-tiered Fallsview Keg Steakhouse & Bar restaurant. The friendly hospitality, the first-class service, the best food in the region and the views of the Falls Illuminations are what makes them legendary. While The Keg is spacious with ample seating, reservations are still recommended. Visit www.fallsviewrestaurant.com to reserve your table now.
If you are looking to slip away from the music and dancing after your romantic dinner, be sure you have a Whirlpool Suite booked to enjoy the ultimate in luxurious relaxation. Ask about adding a romance package on to your stay to truly end 2021 on a high note. There is no better way to welcome the new year than a romantic evening with a view of Niagara Falls, a spacious whirlpool tub, rose petals and chocolate covered strawberries.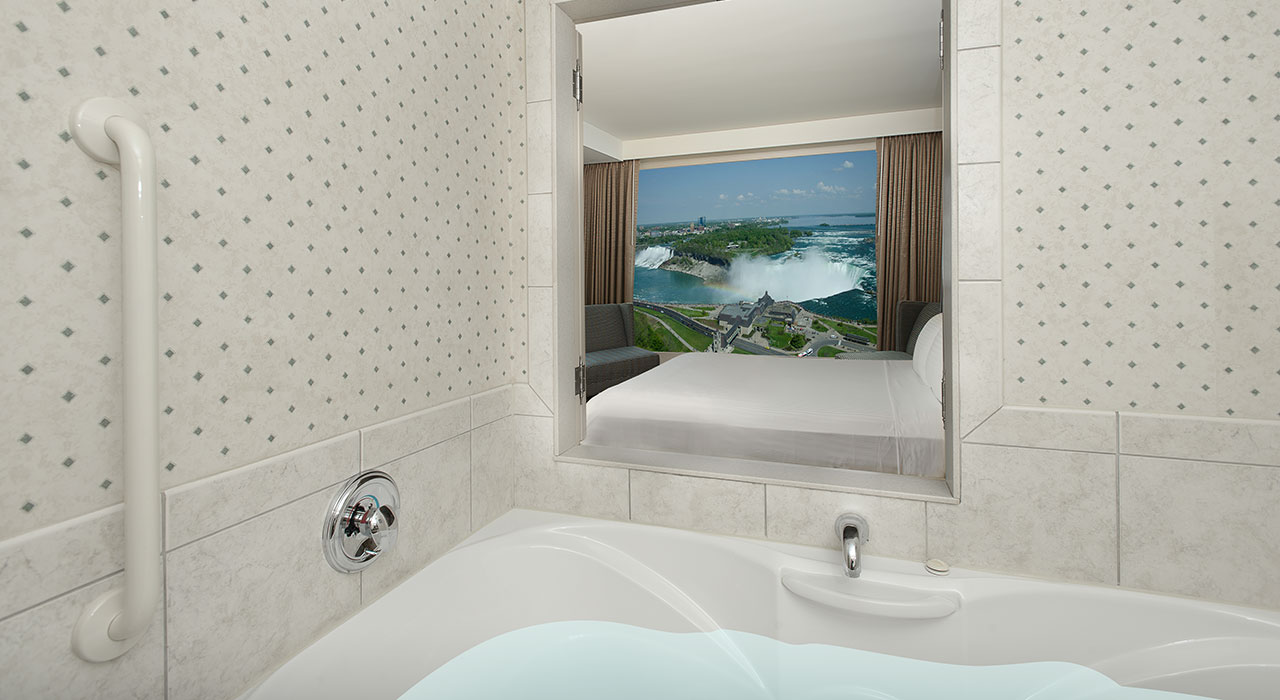 Embassy Suites Niagara Falls Whirlpool Suite
In the morning, wake up to a brand-new year with a stunning view of Niagara Falls from your suite. Head over to the IHOP Fallsview to continue that great start to the year with a delicious breakfast paired with another stunning view. Or if you are feeling too cozy in your suite resting from the excitement of the night before, order room service and let the hotel show you some more of their first-class luxurious service.
You may need to extend your stay to recover from the thrill of the new year, so the hotel is offering discounted rates to start off 2022. Or maybe you need a few days of rest before the big celebration? Arrive a day or two early to make sure you have time to explore the best that Niagara has to offer. Don't miss out on the biggest night of the year at the hotel with the best view of Niagara Falls. There is no better way to welcome the new year!
For more information or to book online visit https://embassysuitesniagara.com/new-years-eve-packages.php