Get Golf Ready With This Stay & Play Golf Package
June 6, 2023
* * *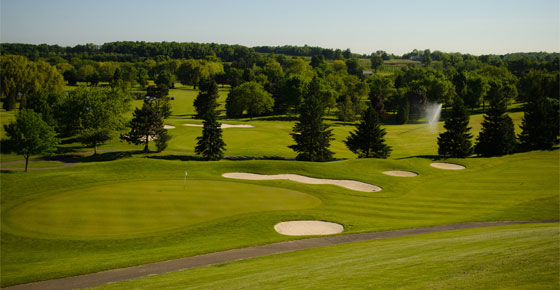 Get back into the swing of things in Niagara Falls, as its renowned golf courses are now open for the season. Niagara is known for its beautiful scenery, parks, and wineries, but it's also home to many great golf courses.
This golf season, the Embassy Suites has partnered with Peninsula Lakes Golf Club, offering impeccably groomed fairways, greens, sparkling lakes, and three 9-hole courses. Visit www.penlakes.com for the latest promotions and golf deals. Plan the ultimate golf weekend by starting with a dining package including a $30 voucher for Fallsview dining at the Fallsview Keg Steakhouse + Bar. Book one evening so you have time to rest after a day on the green or make it the golf weekend escape you've been waiting for all winter long.
Is the game not ready to hit the green just yet? Check out the Impact Indoor Golf Simulator, located just steps away from the hotel. Niagara's Premier Indoor Golf Centre features two large curve-screen simulators, giving visitors the most accurate and realistic indoor golf experience possible. Perfect for a warmup before heading out to the course or a great rain- day alternative. For the best value, book a package that will include 1 hour at the Impact Indoor Golf Simulator for two people with the option of playing a round, chip and putt or driving range. Also included with the package is a complimentary drink voucher per person, $10 off per person at TGI Fridays Restaurant and Sports Bar, and as always, free made-to-order breakfast and an evening reception.
Experience the very best Niagara golf packages, pairing top-rated golf courses with top-ranked accommodations for a stay and play that is above par! Whether you're planning a buddy's trip, a family getaway, or a couple's getaway, let our team tee you up for an unforgettable trip.