Christmas in Niagara Falls 2021
December 2, 2021
* * *
Popular Winter Activities
While Niagara Falls is a spectacular destination to visit during the summer and spring months, it also happens to be a magical destination during the Christmas Holidays as well.
While you may need to come prepared for the cold Canadian temperatures, it's totally worth it. Not only are there so many festive things to do in Niagara Falls during the winter, but the environment is simply illuminating; from holiday villages, Christmas markets, snow covered Niagara Parks, to the Festival of Lights that are not to be missed, you'll truly feel as though you're in a Christmas movie during your stay.
Before we dive into what it's like to spend your Christmas in Niagara Falls, it's worth noting that there are several incredible Niagara Falls Hotels to choose from! If you decide to stay at the Embassy Suites, be sure to take in the breathtaking views atop the 9th floor while you enjoy a 5-star dining experience.
With that said what follows will be a discussion regarding the most popular winter activities in Niagara Falls and what YOU can come to expect when spending Christmas in this magical city.
5 Popular Christmas Activities in Niagara Falls
Spending Christmas in Niagara Falls is an incredible idea you won't soon forget. If it's a trip you're planning on making, whether alone, with a loved one, or with the entire family, below are some popular winter activities to keep in mind while you're visiting!
Are you ready to make holiday memories? Let's get right into it.
Downtown Niagara Falls Christmas Market
With over 50 vendors, the Downtown Niagara Falls Christmas Market is an idyllic way to spend a Christmas-themed day. With art displays, live music, light shows, fire pits, leisure sitting areas, and more, there's no shortage of fun to be had.
If you're visiting from the end of November to the end of December, be sure to check it out! Oh, and be sure to watch the annual tree light ceremony after the Santa Claus Parade.
Note, however, that the market only operates on Fridays, Saturdays, and Sundays.
The Holiday Village Snow Park
For the adventurous and adrenaline junkies of the group, the Holiday Village Snow Park is a must-do whilst in Niagara Falls. This incredible snow park comprises a 250-meter hill perfect for snow tubing and sledding.
It also happens to boast a magic carpet lift so that you don't have to worry about making the trek back to the top!
Located in the heart of Niagara Falls, the Holiday Village Snow Park is the perfect day activity before catching the lights shows at night. Once you're done sliding, be sure to indulge in the offerings of food and fires along the stretch of the village; a magical day it will be indeed.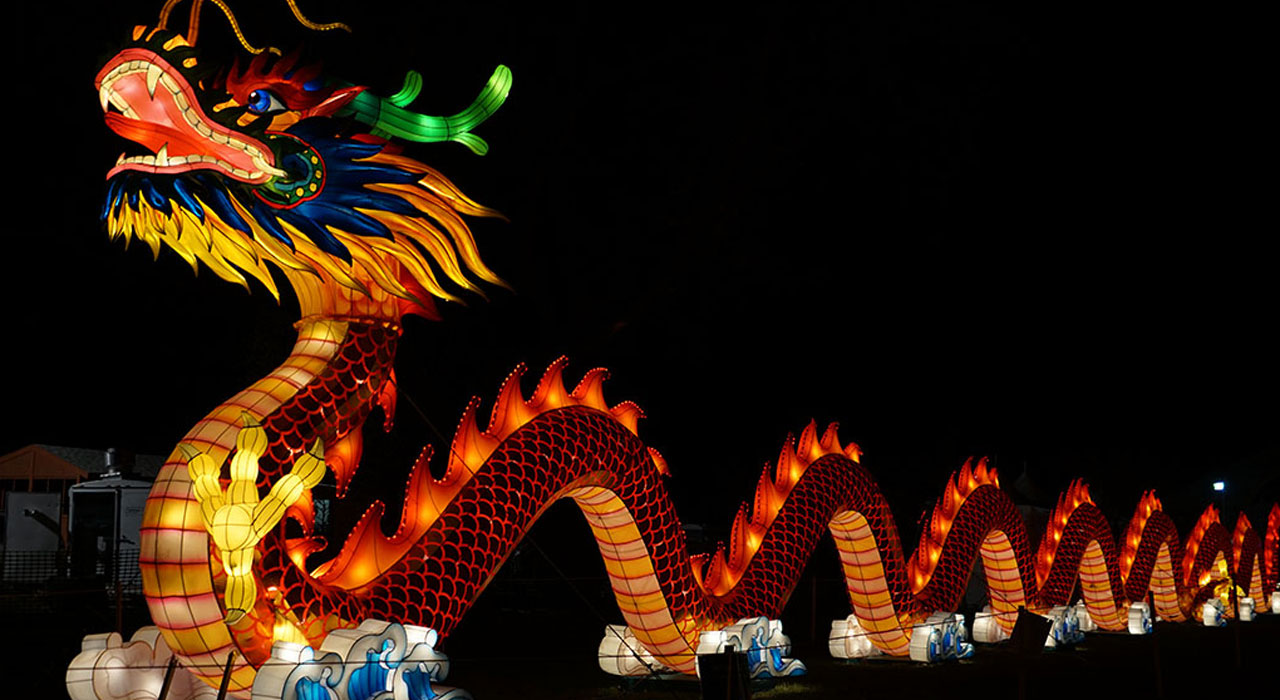 Seasky International Light Show
Don't Forget the Winter Festival of Lights!
An annual, free-entry event that runs from November to February, the Winter Festival of Lights is an experience that attracts millions of visitors every year, and for obvious reasons!
Whether you want to take in the view from 100 yards away in the comfort of your own hotel suite, or you want to walk through the magical illumination of a million lights, the choice is yours.
If you want to take the experience a step further, The Embassy Suites by Hilton Niagara Falls offers 1 & 2-night Packages comprising luxury accommodations, panoramic views, and restaurant vouchers!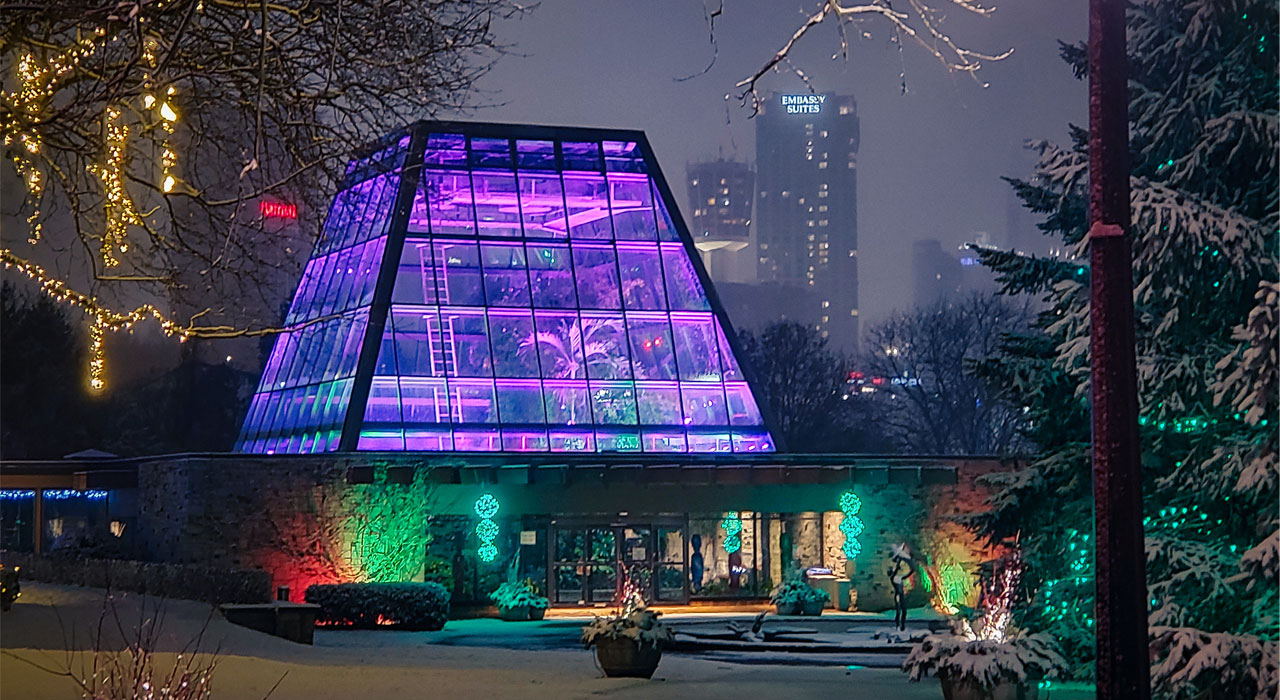 Winter Festival of Lights Event
Safari Lights Tour
If the Winter Festival of Lights wasn't enough, be sure to check out the Safari Lights exploration. Ideal for those concerned about COVID-19, the Safari Lights expedition is a drive-through holiday journey boasting holiday lights and monuments throughout.
Great for the kids and adults alike to enjoy, the 3-kilometre Safari Lights Tour is a great evening activity for the entire family. Fun fact, it happens to be one of the largest lights displays in all of Canada! If that's not enough to get you excited, I'm not sure what will!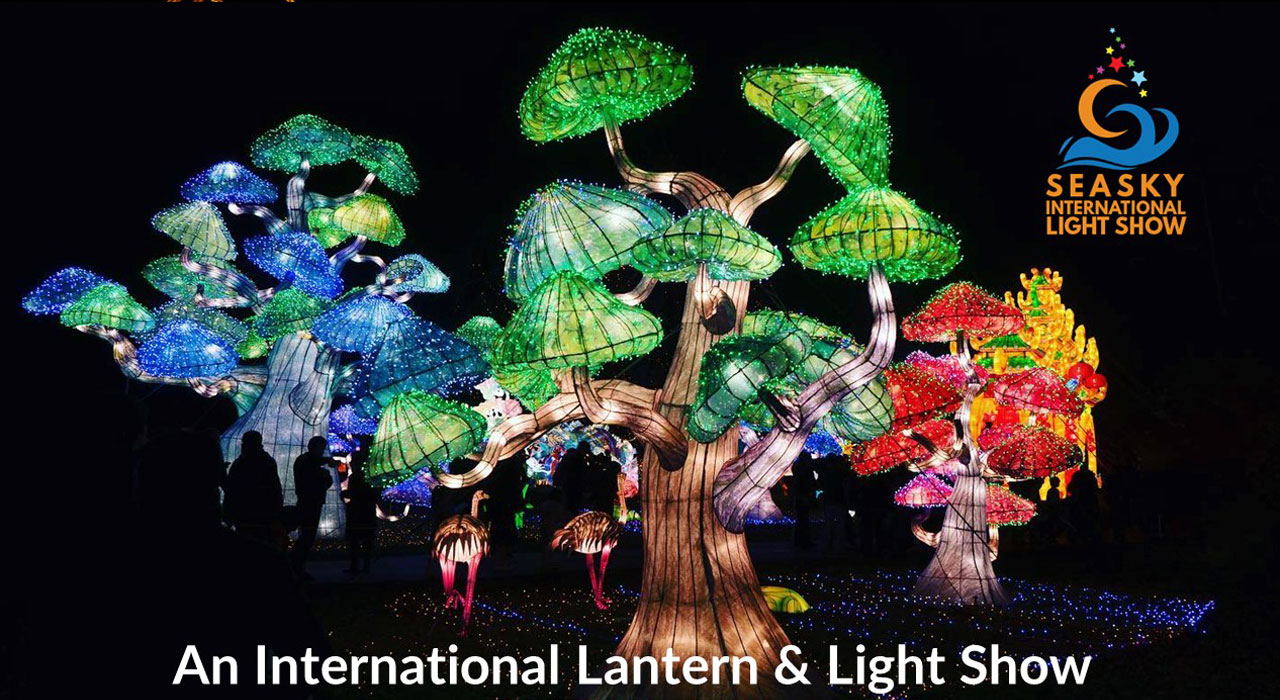 An International Lantern & Light Show
Seasky International Light Show
The Seasky International Light Show in Niagara Falls lets guests step into an enchanting world of light and colour. With over thirty themed light displays, each consisting of dozens of hand-crafted sculptures and thousands of lights, this spectacular exhibit will marvel your senses. Each scene is handmade by artisans featuring scenes of magic, animals, nature, festive delights and Chinese culture making it the perfect entertainment for everyone. Enjoy the beauty of nature as you stroll through this 1.2km immersive walking trail with light and lantern displays unlike anything ever seen in the Niagara Falls before!
In Summary
Niagara Falls is a magical place to visit any time of the year. If you're visiting During the Christmas Holidays, however, you'll want to pack accordingly. In other words, Niagara Falls can get quite cold during the winter, much like the rest of Canada.
Don't allow the cold weather to deter you though! Niagara Falls offers visitors and locals alike a wondrous environment full of sights, sounds, and spectacles, especially during the magical holiday season in the winter.
So, if you're looking for a winter adventure to remember, the Falls should be atop your list of destinations! For accommodations to the best Niagara Falls Hotel, check out the Embassy Suites by Hilton!