Why Your Next Business Trip Should be at Embassy Suites Niagara
October 23, 2023
* * *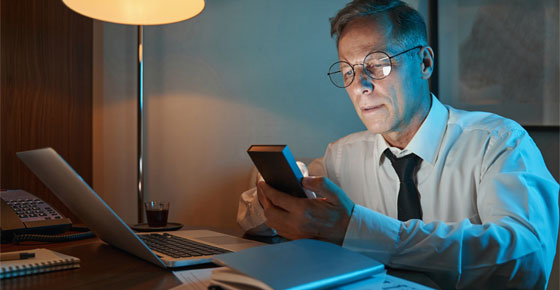 Welcome to the Embassy Suites Niagara Falls Hotel, the perfect choice for business travelers looking for an amazing location just one block away from the Niagara Falls Convention Centre, Fallsview Casino, OLG Stage, and various attractions. Did we mention that our hotel is just steps away from Niagara Falls and offers an unmatched view of this natural wonder? Take a stroll along the Niagara Parkway or hop aboard the Niagara City Cruises Boat Tour for an up-close look at the Falls. With all these attractions surrounding us, we are confident to say that we are one of the best hotels in Niagara Falls for business travelers.
Enjoy the comfort and quiet of our spacious two-room suites, which overlook the magnificent Niagara Falls. Each suite is equipped with convenient amenities such as a mini-fridge, microwave, and coffee maker, ensuring that you have everything you need during your stay. Many suites also include tables with workspace so you can enjoy the view while you put the final touches on your work. We know that staying productive is crucial for business travelers, which is why we provide plenty of power outlets throughout your suite to make working a breeze.
At Embassy Suites Niagara Falls, we understand the importance of convenience. That's why we offer daily complimentary breakfast and Digital Key, allowing you to check in before you even arrive and unlock your door with your phone. Plus, every stay earns you Hilton Honors points and gives you access to free Wi-Fi throughout the hotel. If you need any additional assistance, our Business Centre, located in the lobby, is available to cater to your needs.
We offer dry cleaning and laundry services, so you can focus on your work or enjoy the attractions. And when it comes to dining options, we have you covered. Enjoy onsite dining at TGI Fridays or Keg Steakhouse + Bar overlooking Niagara Falls. Don't forget that our restaurants also offer takeout, and room service is available for your convenience.
Maintain your fitness routine in our indoor heated pool or the 24-hour fitness centre, which provides towels and a water cooler to keep you refreshed during your workout sessions. At Embassy Suites Niagara Falls, we prioritize your comfort and ensure you have everything you need for a successful and enjoyable stay.
Ready to plan your next business trip to Niagara Falls? Book your stay with us and experience the convenience, comfort, and breathtaking views that the Embassy Suites Niagara Falls Hotel has to offer.